The Society of the Cincinnati
Contributed by Compatriot Jim Hamilton
For those infected with the genealogy bug, you know that tracing your family to a member of The Society of the Cincinnati is the holy grail of genealogy. The first encounter the author had with this society was when the Washington Cincinnati medal sold at a 2007 Sotheby's auction for $5.3 million dollars. (See above) The medal was purchased by a resident of Paris France. This demanded some quick research to find what the society was as well stood for. The Society is named after Lucius Quintus Cincinnatus, the appointed dictator that defeated the Roman Republic.
The Society of the Cincinnati was founded in May of 1783 after the dissolution of the Continental Army. The formation of the Society was the brainchild of Henry Knox who was an artillery officer in the army. Knox drew up the Societies founding documents and served as its first Secretary General. The intent of the Society was to preserve friendships forged in the Revolutionary War. It was for Continental Army officers only and not officers of the militia. The Society also collected dues to assist indigent members and their families. Membership in the Society still occurs today. Criteria for membership is strict.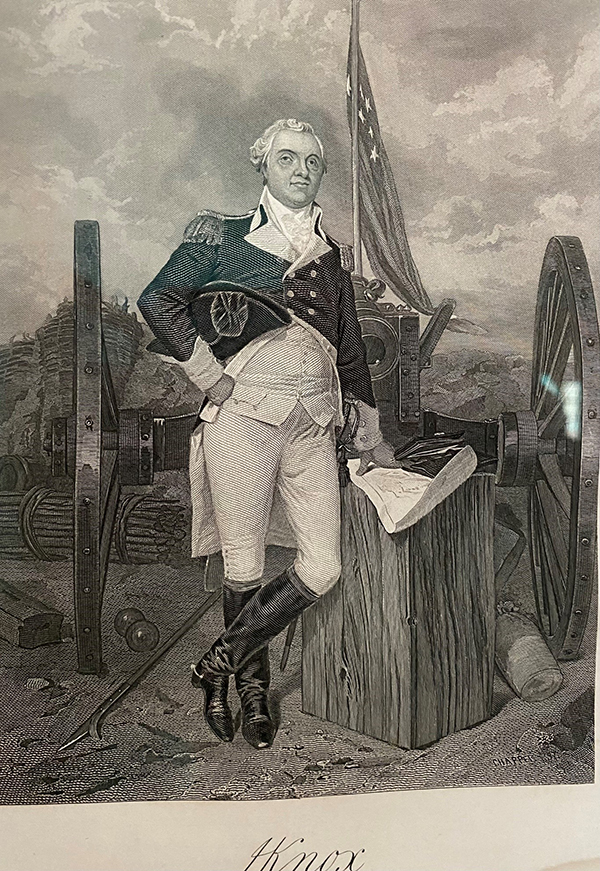 For the collector of American Revolutionary relics, finding a certificate of membership in the founding society is a real treasure. Many of these are held by family members or museums. Another point of rarity is the signature of George Washington as President and Henry Knox as Secretary of the Society. The following is an example of a certificate for Major William Bradford from Virginia. He was accepted into the Society in January 1784, just a few months after the Society was formed. William was a military officer in the Continental Army and saw action in the Battle of Trenton as well was at Valley Forge. He was a graduate of Princeton University and through Princeton became a life-long friend of James Madison.
After his military involvement he became the Pennsylvania State Attorney General. He argued the first Supreme Court case West v. Barnes. Later he was tapped by President Washington to be the Second United States Attorney General.